I haven't always loved coffee. In fact I didn't start drinking coffee until the 2nd to last semester of school and right before I got pregnant with A. I know, awesome timing. But now I have an addiction to it. I should note that however, I love the idea of coffee in the sense that I'm not ever drinking black coffee. No, I prefer mine with flavors and whip cream.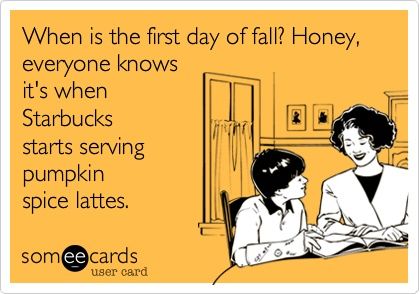 I also am a sucker for seasonal flavors, including pumpkin spiced lattes from Starbucks and Frozen apple cider from Biggsby. I've already had one of each and can't wait to have more before they are gone.
So when I saw this Pumpkin Spice Latte by averie cooks, I knew I had to give it a try. Thankfully I had everything but the pumpkin already in my cupboards. I ended up using it more as a template.
Pumpkin Spiced Coffee
So obviously this isn't a latte, those have steamed milk and espresso, well the real ones do. I found the pumpkin spice add in to be yummy and think it would go great with hot chocolate and milk. In fact, I made A. pumpkin spiced milk. I ended up using 2 tablespoons for a 8 oz glass of milk. I ended up using 6 tablespoons for 2 cups of coffee. It was spiced but not over kill but know that I like spicy pumpkin pie so you may want to cut back the pumpkin pie spice. This makes a boat load of pumpkin spice mixture. I have way more then enough for a week's worth of coffee.
Ingredients
1 1/2 cup milk
1/2 cup pumpkin puree
1 tbsp pumpkin pie spice
1 tsp vanilla extract
4 tbsp brown sugar
Directions
Mix all ingredients together.
Add to your favorite coffee.