I try and do activities with A. but simple ones. Anything overally involved or too many steps, hes not interested. So when I saw the idea of rainbow shaving cream bath paint idea I knew that it was one to try.
What you need
cheap shaving cream
baby soap
1 -2 drops each of food coloring
container for the paints
paint brush (optional unless your kid won't finger paint like mine)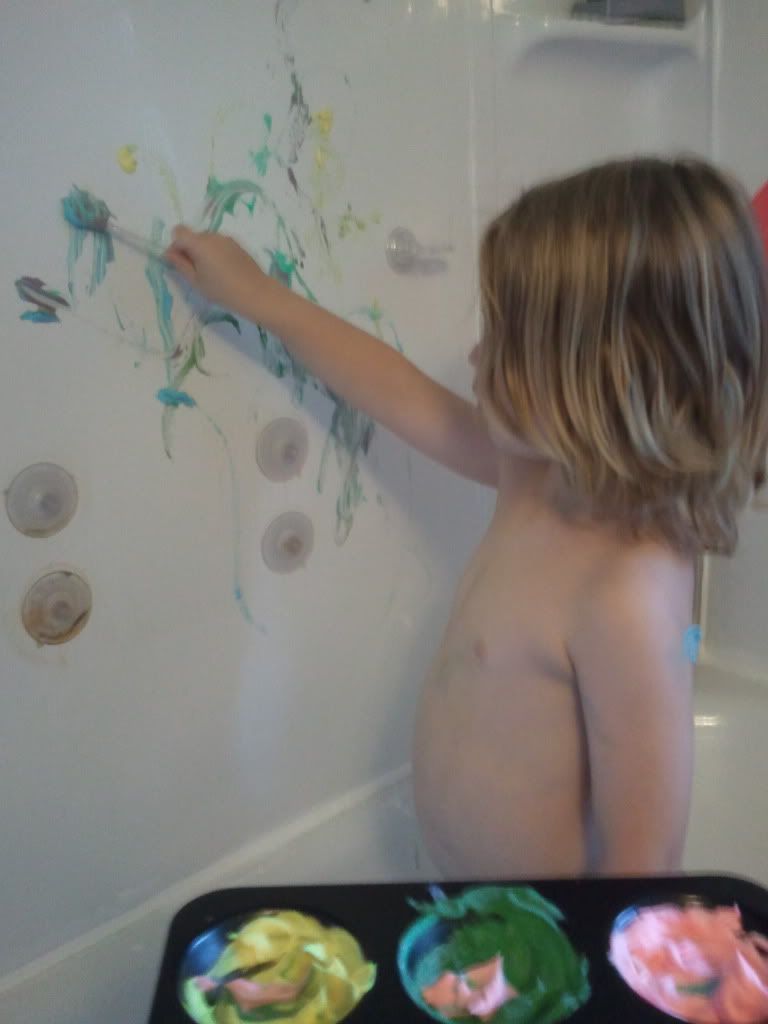 A. really loved mixing up the paints and seeing what color they would end up being. The green ended up staining A.'s skin just slightly so I had to scrub his skin, so watch out for that.