Last year I talked about the
best day ever
. Well now, Wednesday was the best day ever. My Mom celebrated one more birthday.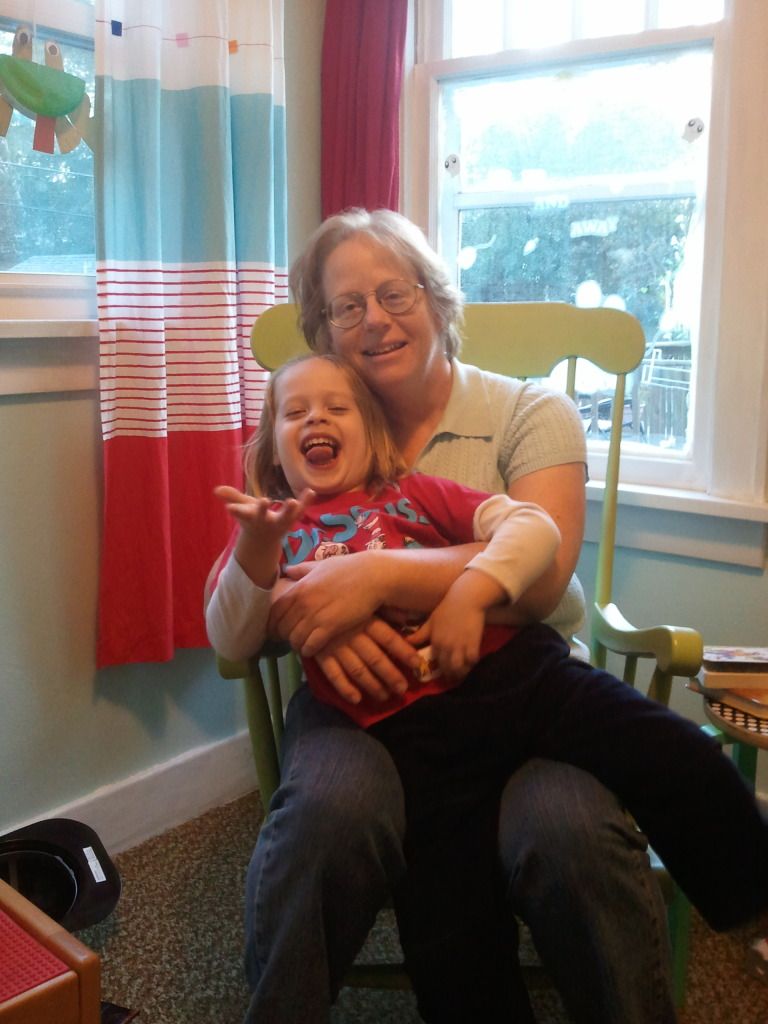 Mom came over and played with A. for a while. He's at this stage where he doesn't want to smile or when he does, it looks forced. So usually we have to have him act silly so he looks natural.
We had My Brother, Sister-in-Law, Aunt and Mom over to celebrate. We munched on a taco bar and celebrated with birthday cake. While last year's
mint chocolate bundt cake
was great, I wanted to make a brand new cake for Mom. I used the chocolate cake recipe from
Lulu the Baker's The Best Chocolate Cake Ever
and the
peppermint buttercream frosting from Bakingdom
.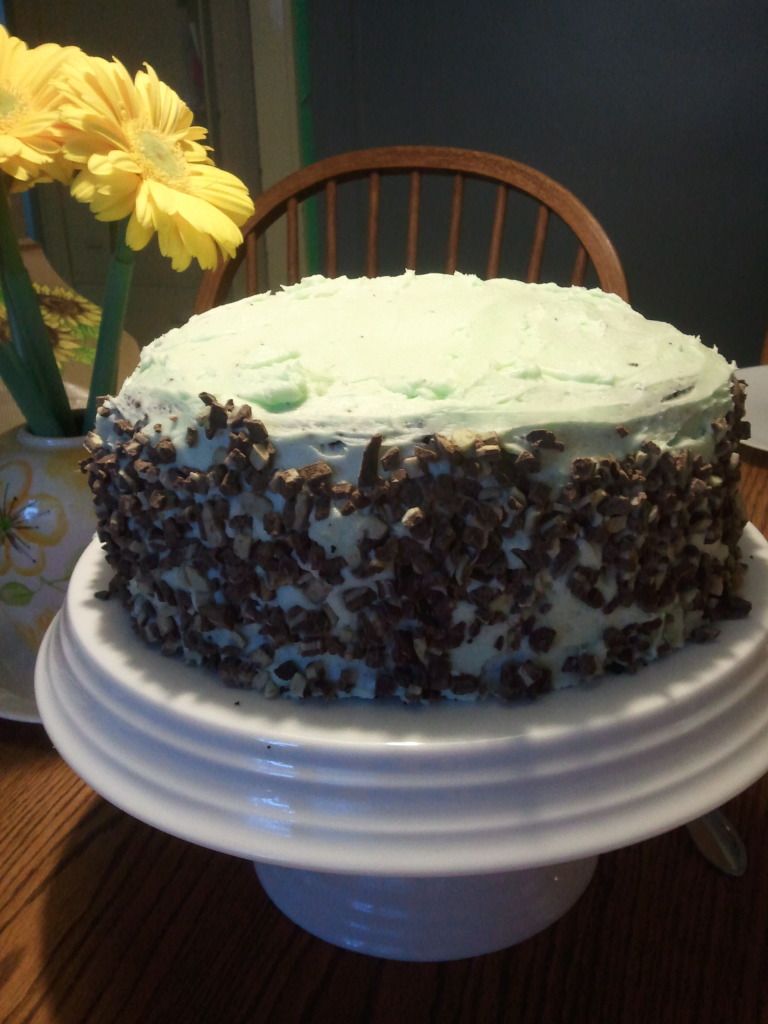 Mint Chocolate Layer Cake
I made this cake the night before and it was extremely moist. I had intended to originally split each cake but it was too moist and crumbly. I made the buttercream the day of and assembled the cake. I decreased the sugar amount just slightly on the frosting and found it to be perfect, though honestly, it tasted better the second day versus the first day. Also, do NOT overbeat it or your frosting will start to seperate. While it tastes okay, it's no longer pretty or spreadable and you'll want to start over because fixing it doesn't seem to work. Just saying.
Ingredients for cake
non-stick spray with flour
1 3/4 cups flour
2 cups sugar
3/4 cups dark cocoa powder
2 large eggs, room temperature
1 teaspoon vanilla extract
1 cup of strong coffee, room temperature
1/2 cup Andes Creme de Mint baking chips
Ingredients for frosting
1 cup unsalted butter, at room temperature
1 3/4 cups confectioners' sugar
1/4 teaspoon salt
1 to 2 tablespoons heavy cream
1/4 teaspoon peppermint extract
Food coloring (optional - I ended up using only 1 drop)
Directions for cake
Preheat your oven to 350 degrees. Spray two 8" rounds with the spray with the flour in it (just buy some, it's not that expensive and so much easier).
Combine the flour, sugar, cocoa powder, baking soda, baking power and salt together.
Combine the buttermilk, oil, eggs, and vanilla. The batter will be very runny. Pour the liquid mixture into dry ingredients slowly until smooth.
Bake each cake for 35 to 40 minutes.
Allow to cool before attempting to flip the cakes out.
Directions for frosting
Beat your butter for about 30 seconds.
Beat in the sugar and salt until combined.
Add the heavy cream and whisk on high for 3 to 4 minutes, until light and fluffy.
Stir in the peppermint and food coloring.
Directions for assembling cake
I follow
these directions
from The Kitchen every time I make a layered cake.