There are a bunch of lists floating around Pinterest about chores for kids based on their ages. Most seem logical and a bunch of them we do with A. already. His current chores (with supervision) include:
feeding the cats, dog and fish

setting the table with the plates and silver wear

helping sort and put laundry in the washer and dryer

helping put groceries away
That's about it. The one chore I don't make him do is pick up his play room. Remember how I showed you what the play room looks like? Well those pictures were before I let A. play in the play room. Now it looks like this...
See that over turned shopping cart? Yup, it's been like that for days.
And this is his kitchen I'm in the process of redoing. It needs doors and curtains and all that kind of happy crap. In the meantime, it looks like this.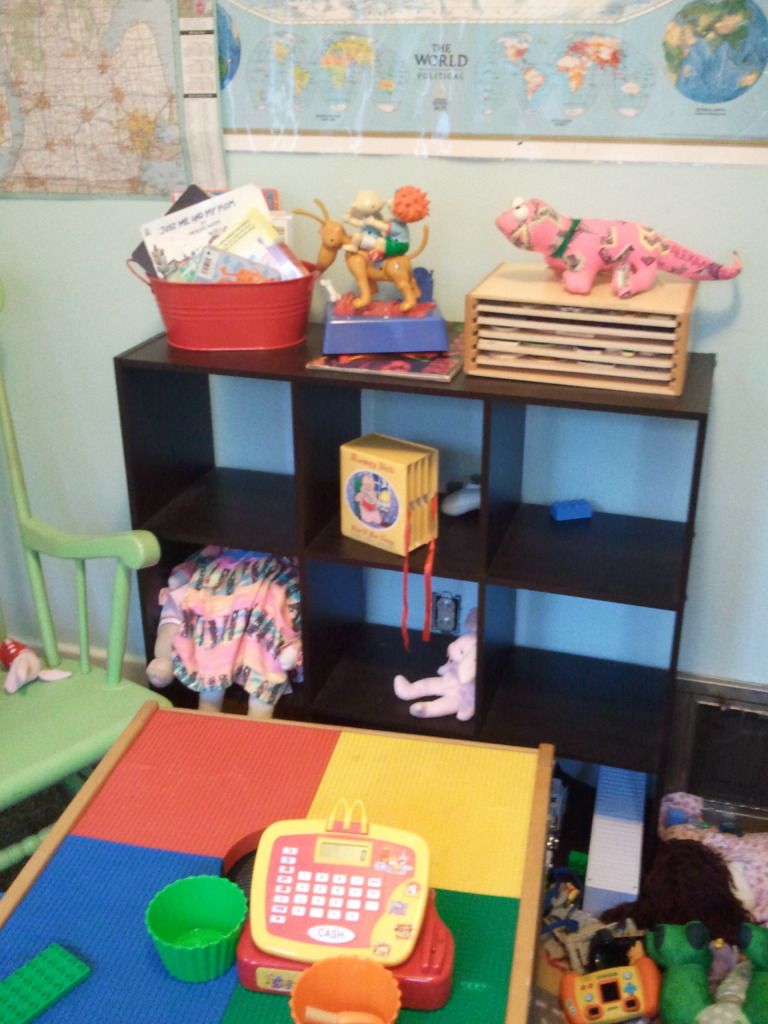 And his cube organizer? It currently organizes mostly air.
And why don't I make him pick up his play room? Why don't I care? Because I'm too damn tired at the end of the day and it has a door. A door I close and pretend I don't know the mess it contains. So don't be fooled if A. and I were to come to your house and I make him pick up the toys, it's a show.