I don't really like that many veggies and unless they are seasoned to taste like dessert or covered in cheese, I'm not usually that interested. That's why this year I decided to make roasted veggies that taste like dessert.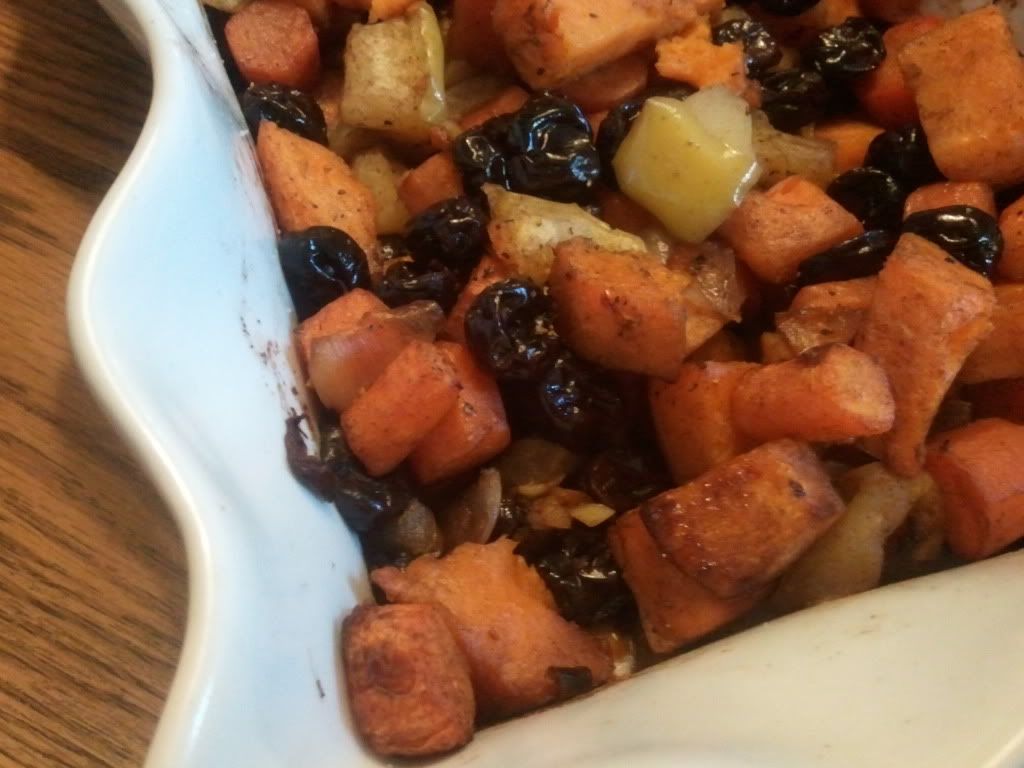 Roasted Sweet Potatoes with Apple, Cherries, Carrots and Onion
This is a quick, easy side dish that tastes and smells fantastic. Even A. ate some of it and said "good good". You can throw any veggies in this but I stayed with ones that are naturally sweet anyways. This made enough for about one cup servings for 6-8 people.
1 large sweet potato, skinned and cubed
6 large carrots, skinned and diced
2 medium sized granny smith apples, cored but skin left on
1/2 small red onion, finely diced
olive oil - enough to cover all veggies
Spray your cooking dish with olive oil spray.
Cut all veggies and put them in a container with a lid (or a ziploc bag).
Add sugar and cinnamon, in almost equal parts, until the veggies smell like apple pie.
Add olive oil and toss veggies.
Bake at 375 degrees for 30-40 minutes or until soft. For softer veggies, bake in a casserole dish. For crispier veggies bake on a cookie sheet.