If you have every spent even a few minutes on Pinterest in the food section you have seen the easy 3 ingredient hawaiian chicken. The original pin comes from Six Sister's Stuff and is the best kind of dinner, easy, cheap and wonderfully yummy.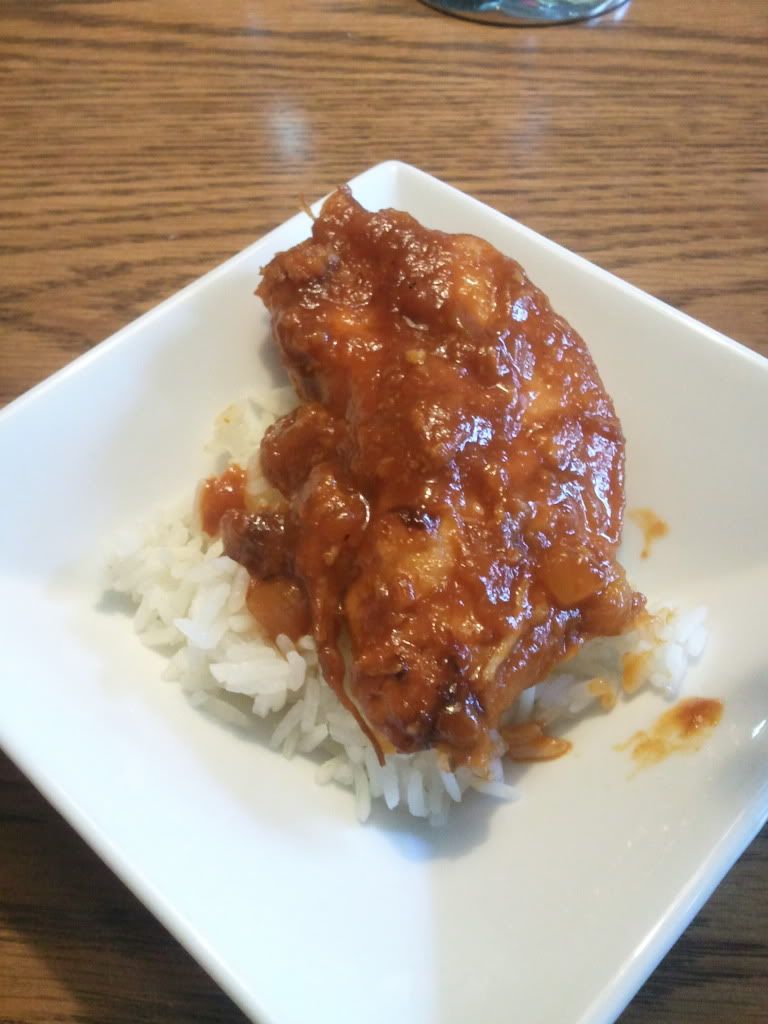 Hawaiian Crock Pot Chicken
I normally use the Archer Farms Hawaiian-Style Barbecue Sauce from Target but it contains wheat so I had to find a different kind for Passover. I had a hard time finding one that didn't have wheat, yeast or modified food starch (unless it specifies what food starch, I can't be sure it's not wheat). I ended up using a brand called Stubbs instead, it does have corn, so if you're not eating corn either or rice, then this recipe isn't for you. Obviously you could always make your own bbq sauce and serve it over matzo, but I was lazy and liked this sauce and rice instead. I usually end up with more sauce then I want so I will crank it up to high at the end, take the lid off and let it reduce down for a half an hour.
Ingredients
6-8 boneless chicken breasts (I dump mine in frozen)
1 cup of of bbq sauce
20 oz of crushed pineapple + juice
Directions
Spray your crock pot insert and dump everything in for 8 hours on slow or until the meat shreds easily.