I love chocolate. I love bananas. I like matzo. So when I came across this recipe for dark chocolate banana matzo brei, I knew I had to make it. The best way to describe it is that you are essentially making french toast, just with matzo instead.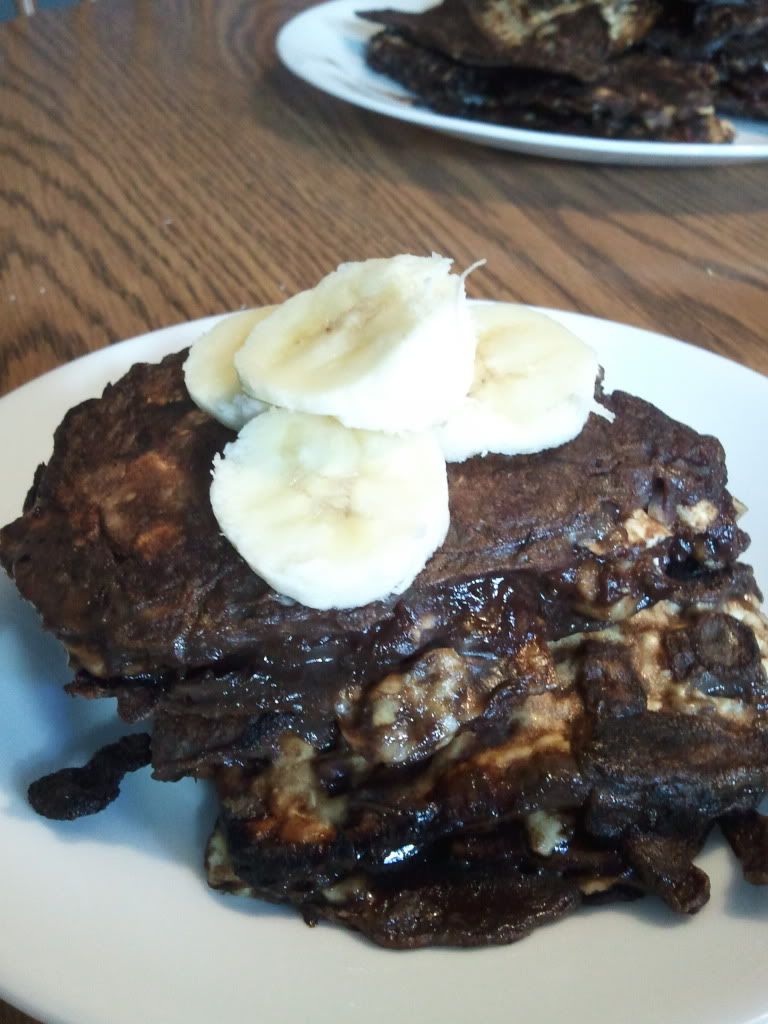 Dark Chocolate and Banana Matzo Brei
I didn't follow the recipe step by step but used it more as a guide. I made this last year as a savory breakfast and while this was fairly good, it didn't really taste very much like bananas or chocolate the first day but much better the second day, so I would add more of both, which is shown in the recipe below.
Ingredients
6 eggs
1 teaspoon almond extract
2 tablespoons milk
2 tablespoons honey
1/4 cup cocoa powder
2 bananas + 3 tablespoons milk, smashed up until almost a liquid
1 cup chocolate chips, melted and cooled (not hot)
8 matzo squares, each broken roughly into forths
sliced bananas (optional)
honey or syrup (optional)
Directions
Beat the eggs, almond extract, milk, honey and cocoa powder until foamy.
Mix the bananas and the chocolate together. Add the mixture to the egg mixture. It should be thicker but still liquid, not a paste.
Soak the matzo pieces for at least 10 minutes. Make sure each piece gets covered in the mixture. The matzo will be soggy but the bigger pieces should still retain their shape for the most part.
Spray a pan with olive oil spray and cook patties of the matzo, browning on each side until done. Top with extra bananas and syrup and enjoy!