So let's go backwards in time and talk about the crock pot roast beef I served for seder last Friday. I remember eating pot roast when I was little and thinking that it was the yummiest thing ever, that is, assuming I drowned it in ketchup. I never ate any veggie my poor mom tried to get me to eat and I would have never ate the crock pot roast beef below.
Now why so many posts about recipes? Is this suddenly turning into a food blog? Do I think my food is awesome and so are my pictures? No. No to all of those. My pictures are crappy, I mean, look at them, I take them with my phone because it's easier to upload wirelessly then stick the SD card into the front on the lap top. And my food is basic, mom food. No, the reason for so many food posts is simple, next year when I go to make the menu for Passover I can simply pull up this year's menu without spending hours on Pinterest looking for recipes.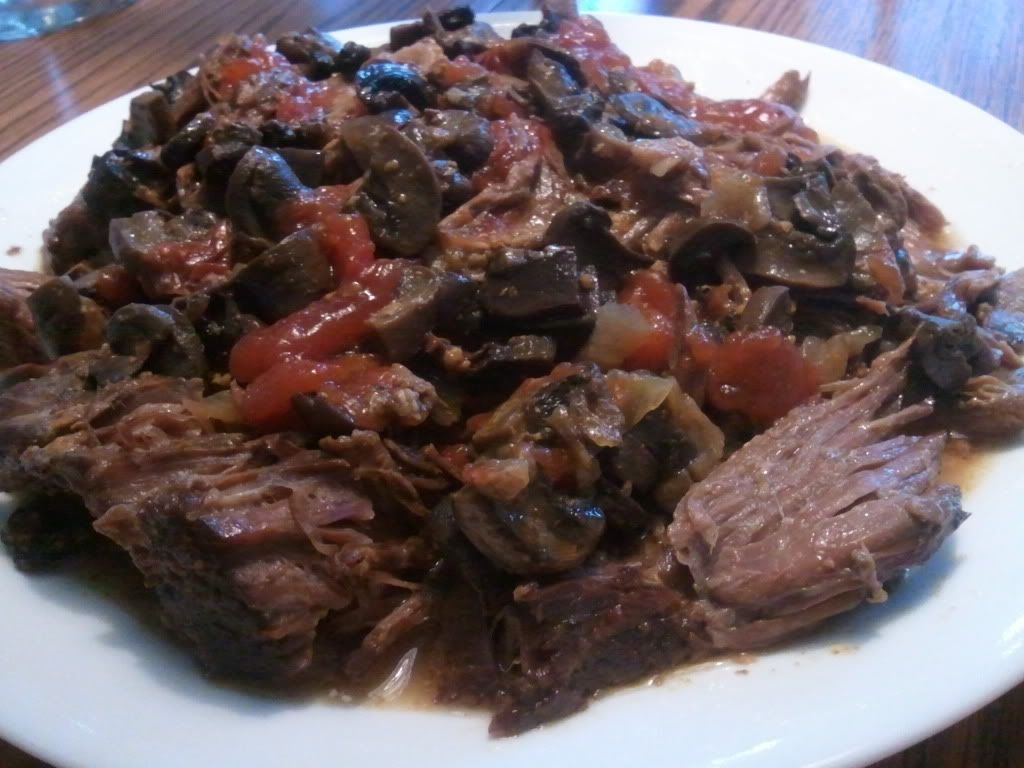 I make this different each time but I generally follow the same idea, throw things in the pot in the morning and eat it 8 hours later. You can sear the meat if you want for extra flavor but I honestly don't and no one complains.
pot roast - whatever size you can afford and will fit in your crock pot
12 oz mushrooms - sliced into whatever size your family likes
1/2 cup of french dressing
Season the meat with steak seasoning and place first in the crock pot.
Add the veggies in. Other veggies I usually throw in include carrots, potatoes and parsnips.
Add the soy sauce and french dressing.
Set for 8 hours on low on your crock pot. Meat will be done when it easily falls apart.