So, I could begin this post by saying how busy I've been, but meh, that's kinda a lie. I mean, I
have
been busy, just not with anything important. Instead, I've found my newest crack like obsession.
Oh yes. I am addicted to this as much as I was to The Sims,
the first one
, back in middle school. It is my newest obsession and I have fallen in deep. Look at my beginning page. I've been on here for less than a month and I have 10 boards and at this moment in time, 639 pins.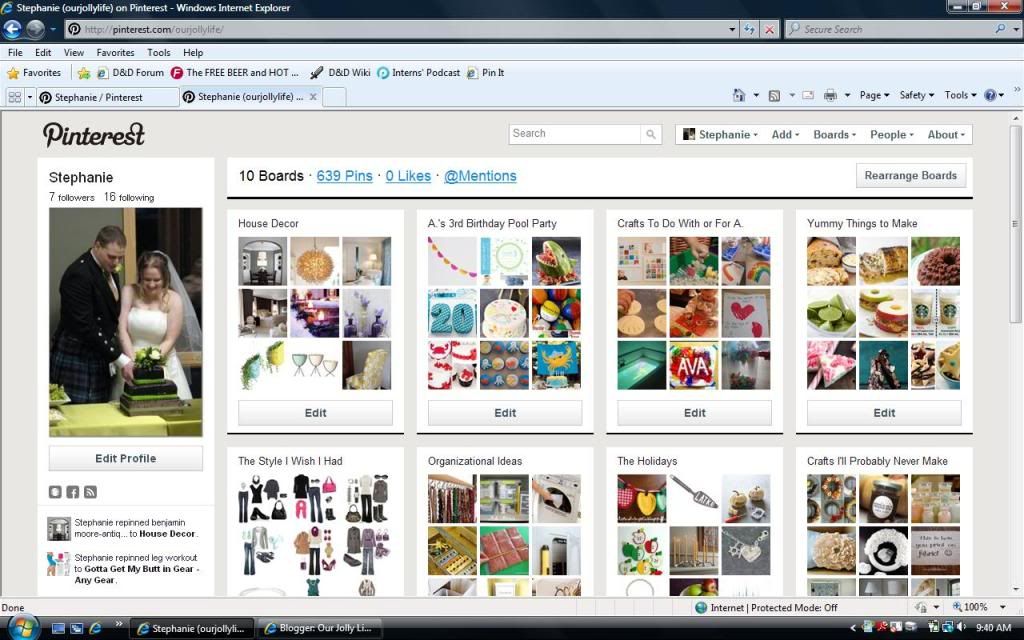 See? I'm in deep. But it's one of those web site ideas I'm kicking myself for not coming up with. I
adore
keeping hundreds of websites of things I'll never actually do. I even already blogged about this
before
. Grrr me and my lack of knowing how to launch a full scale website. Oh well. I'll have to figure out how to become a billionaire another way.
Pinterest aside, I've been up to other things. Besides being up to one forth of my case load, 203 cases to be exact, I've been
blowing money
finding awesome deals around town!
First up, we upgraded! We have a grown-up bed finally! One that doesn't make me want to just fall asleep on the floor instead.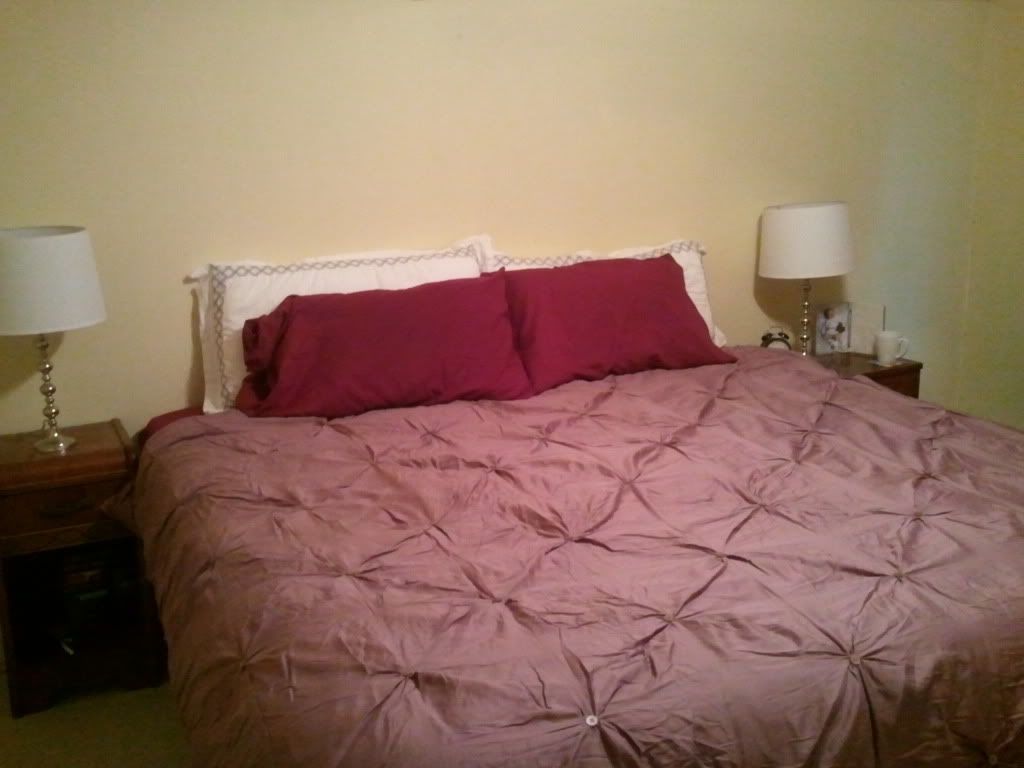 We ended up getting a king size Tempurpedic one, the tempur-contour. And as much as I think their commericals are corny, it
really
is that wonderful. My hips and back don't hurt anymore. My wallet, that still hurts and will for a while but my back feels great! Yay!
Oh and then the purple bed spread you see was one of my awesome deals of the week. It was a $100 bedding set from Target that was marked down 75% off so I snagged it for $24.98. I'm only currently using 1 out of the 4 pieces it came with, the comforter, but it came with two shams and a bed skirt. It all looks kinda um, purple, right now, but eventually the color scheme for the room will be grey walls, a white headboard (so you know, check back in five years when we have that), white furniture and grey and purple bedding.
Then I found the perfect chair, marked $450
off
. Yes, $450
off
. That brought the chair down to $247! Which is good because while I love our new chair for the living room, I wouldn't have loved it for it's original price. The reason it was marked so low? It has a smudge on the front of the cushion.
See? There on the left? It's a grey smudge. The best part? When I had it scotch guarded the lady took it out! They marked down a chair they could have fixed! Good news for me!
And by the way, for whatever reason, the chair looks like it has a pink tint to it in this picture but it is actually a creamy butter yellow. It matches perfectly with our brown couch. Which is good because I can't replace the couch for a beautiful grey one. Why? Because The Husband says it's only 2 years old and it's not his fault I'm no longer in my brown, teal and green phase.
I guess he's right.
So that's what I've been up to. Now to figure out how to add that freakin pinterest button on here? It just keeps yelling at me the URL isn't right. Hmmm... anyways, I'm on there!