So as of last Thursday we have been in our house for a year.
A year
. Wow. I can't believe it. Not because I feel like we have been here forever. Which I do already. No, I can't believe we have been here only a year and we still have 29 more years to pay it off. Ugh. Let's move along cause that is just down right depressing.
Now, what does our house look like a year later? Um, pretty much the same only now our crap is every where and in some cases, the house looks worse. Seriously. Take a look.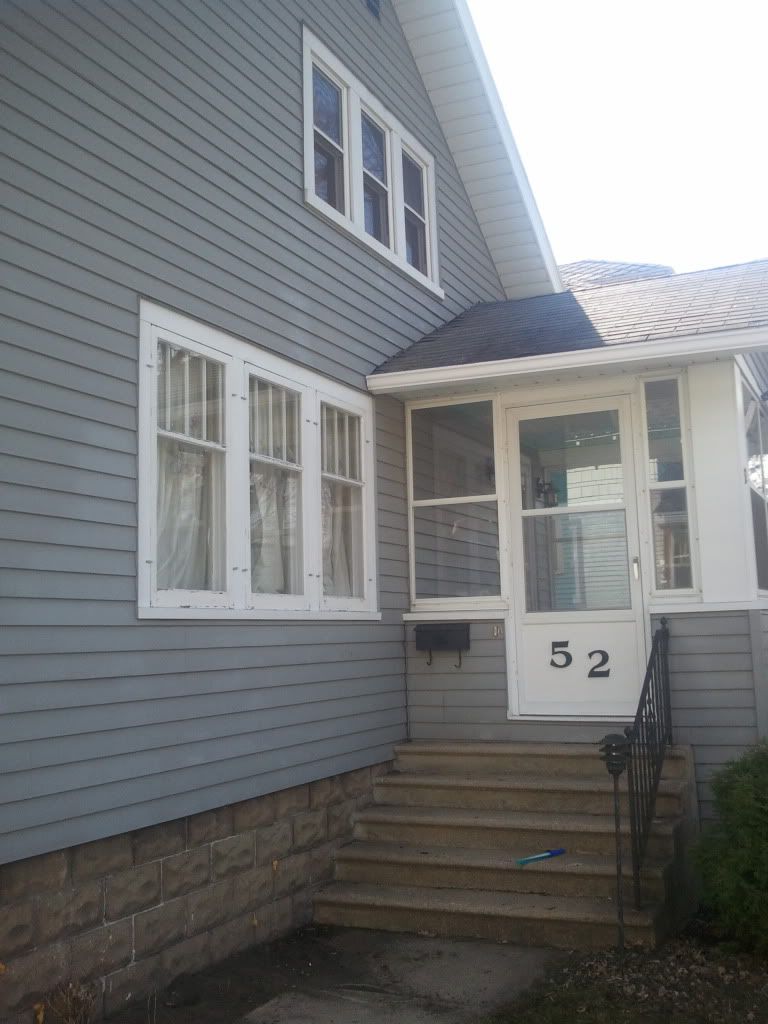 This is both the before and the after for the front of our 1928 farm house (I personally don't think it seems like a farm house at all but that's the style listed with the city). I never took a picture when we moved in but it pretty much looks exactly the same. I would like to add some color in the form of bright, cheery, cheap plants mainly because I don't know what I'm doing with plants.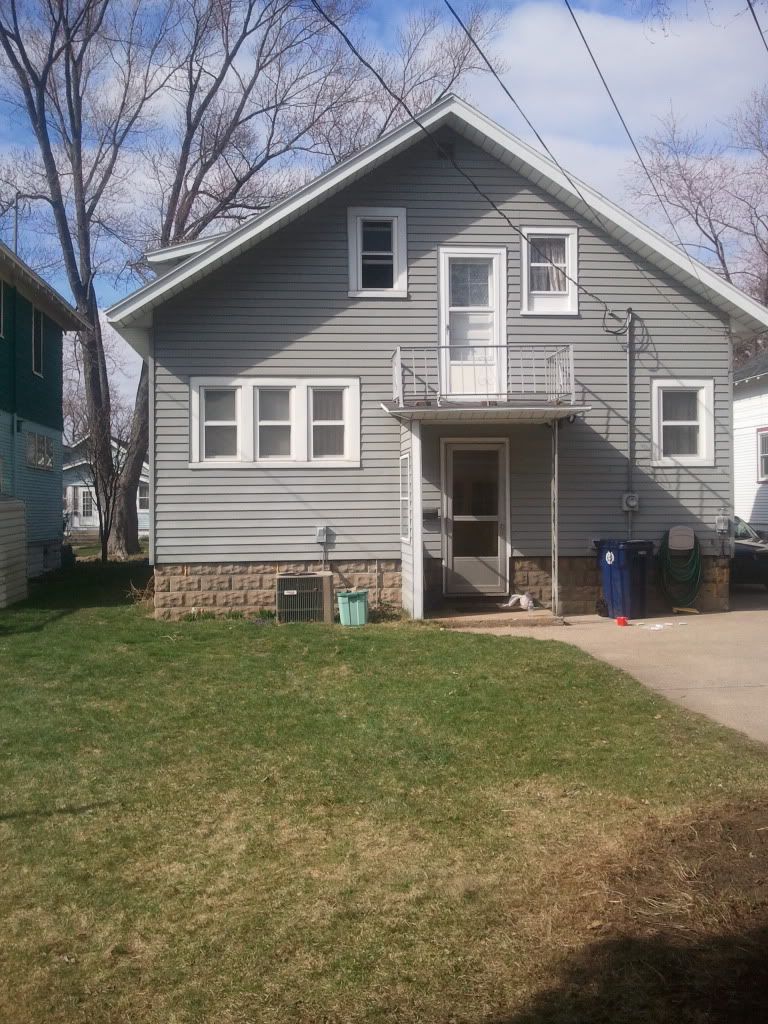 This is the back of the house. Trying to explain the whole, door on the back of the house thing, to someone who hasn't lived in an old house and tried to move furniture up crazy narrow steps, is hard. But that's what it's for. To haul your furniture up to the second floor. Oh yes. It is as awesome to move furniture as it sounds.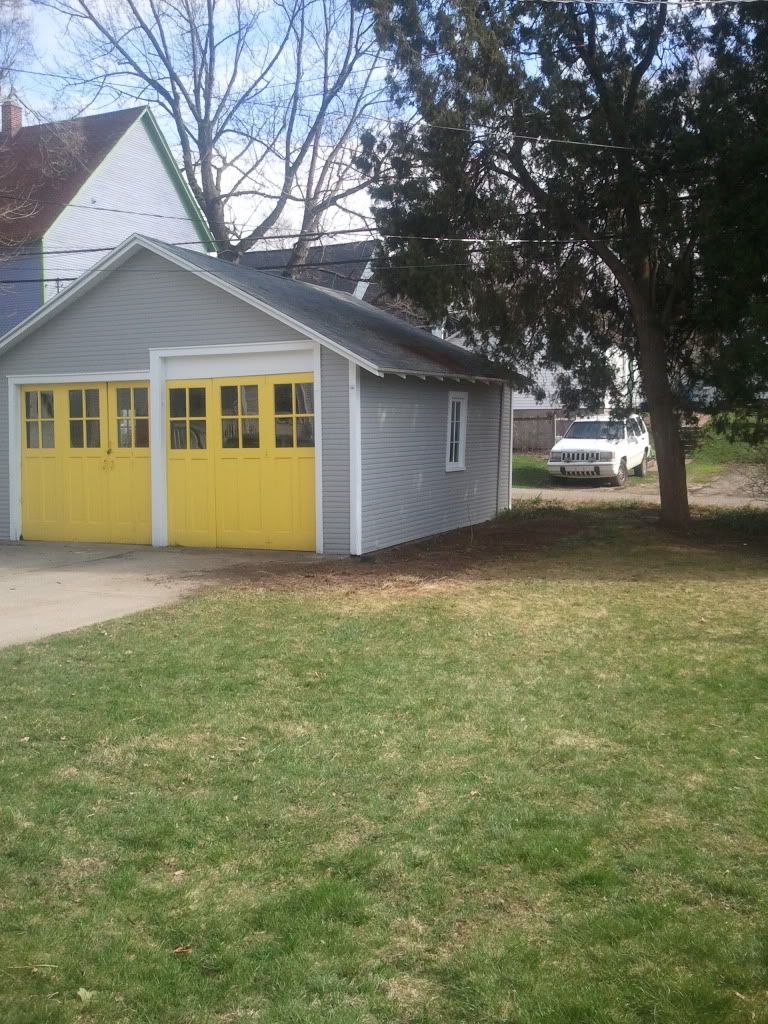 And this is the back yard and the garage. Once again, I don't have a picture of it before but it is pretty much the before and after with the exception of the garage. It was originally painted all grey. Peeling grey paint. So our first house DIY was to scrape and prime the garage. Then we had it painted grey to match the house, white for the trim and Mustard Yellow from the Valspar line.
The Husband hates the yellow and wanted to keep the doors white. Um, no. That's boring. Bright yellow made the statement, "We're young! We're in our 20's!" versus the statement our house makes now that says it's an old lady house. I personally smile every time I see those doors. Ultimately I want to install a fence, add a swing set and some raised planter beds for a veggie garden but each of those will have to come over the next few years.
But we'll stop there for now and keep touring the house floor by floor, room by room over the next little bit. I'm both proud and horrified at our house. Good thing we have the next 29 years to work on it.