Today was a big day in our house. A. started classes today to help his speech delay and his now confirmed Sensory Processing Disorder. Now some might argue that it really isn't school considering how it's only two days a week for only an hour and a half at a time, but to me, it
is
school. He has a teacher. I'm (suppose to) leave him there without me. He has his own cubby. And he's there to learn something educational. Sounds like school to me!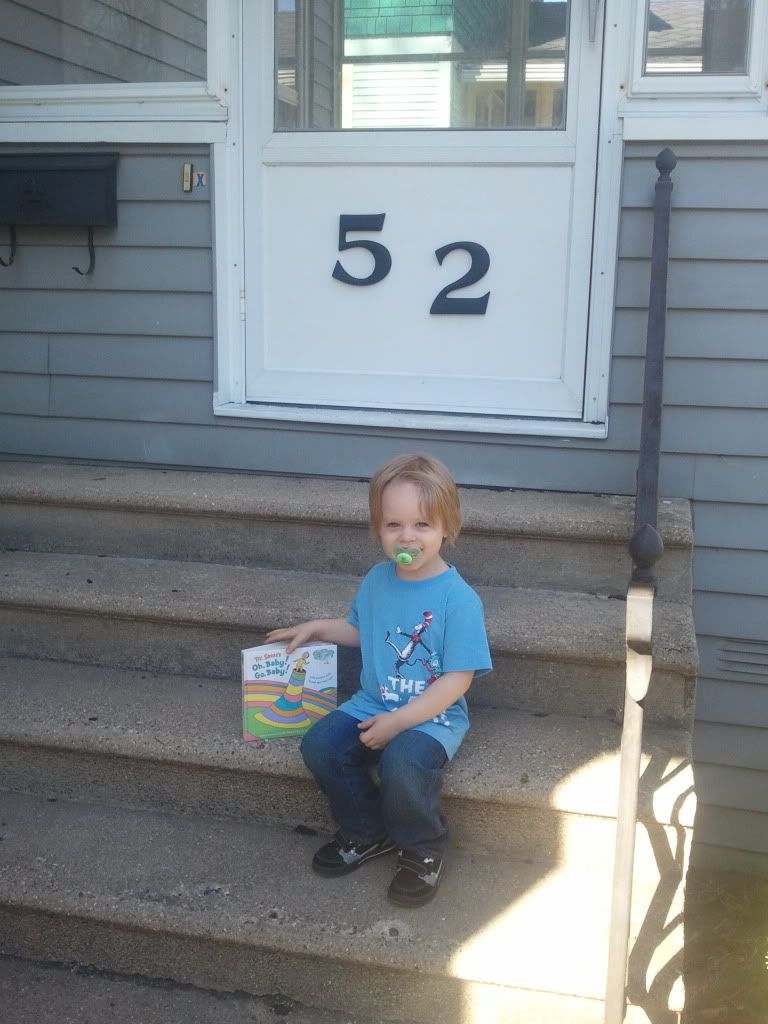 And here is A. wearing his new shirt with his new book. A. loves the show, The Cat in the Hat Knows a Lot About That, so I bought him a Cat in the Hat shirt. I also found the book,
Oh, Baby! Go Baby!
which is inspired by the book,
Oh, the Places You'll Go!
by Dr. Seuss. I
love
this book. A copy of it was given to me by my favorite high school teacher and the message is such a good one, that while things can get rough it will probably be okay and you can do great things. Reading the book in the store almost made me cry. Because I believe it with all my heart that A. can and will do great things in his life.